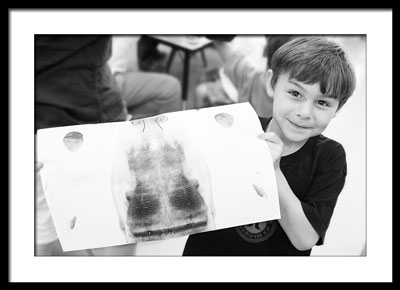 Continuing my review of some of the
highlights of 2007
, in June, we hosted a party at
Look What I Made
, an arts and crafts play space in Long Beach. It is a great space with lots for kids to explore and create, all at their own pace. There are four large craft tables, each with a different project, three easels, and a dedicated play area.
Aviss (the owner) and Eva were great at making everyone feel comfortable, assisting and encouraging the children, ensuring the materials were available when inspiration struck, and carefully packing up all of the art for the children to take home. Everyone had a great time!
One of the things I love most about Look What I Made is that there is lots of room for creative exploration and expression, without all of the set up and clean up. Look What I Made is open for parties on Saturdays, or you can drop-in any weekday that you and your child need a break from the daily routine.